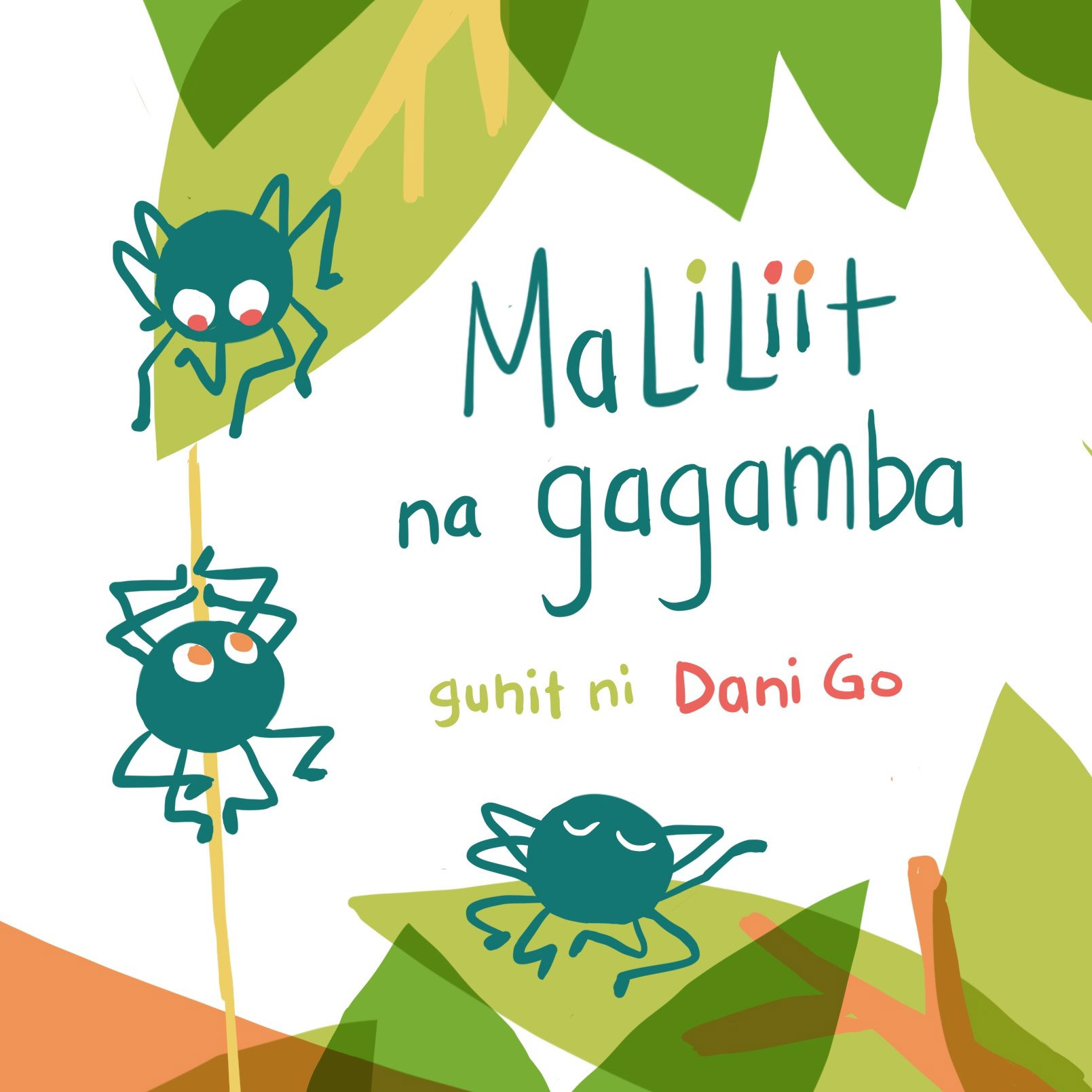 Adarna House contacted me to illustrate one of their nursery rhyme board books
that featured different nursery rhymes translated into the Filipino language. 
Maliliit na Gagamba is a Filipino translation of the classic "Incy Wincy Spider" rhyme. 
Early drafts of the Spider Characters
Initially, I was thinking to make the spiders all very uniquely different,
and like real spiders, they had multiple eyes.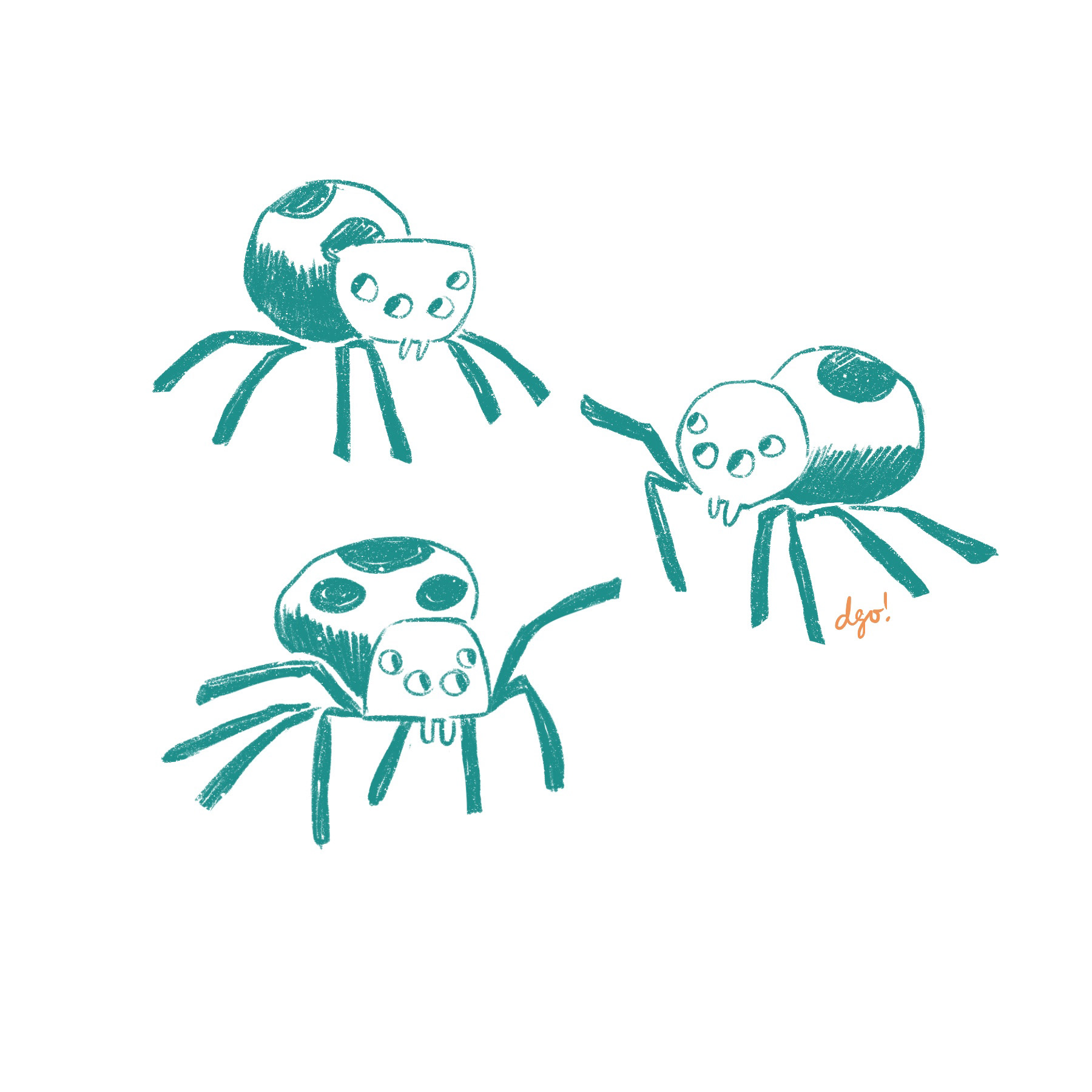 Sketch To Final
I asked to include a little story within the story, so if you follow the pages, you'll see how the caterpillar in the beginning ends up as a butterfly at the end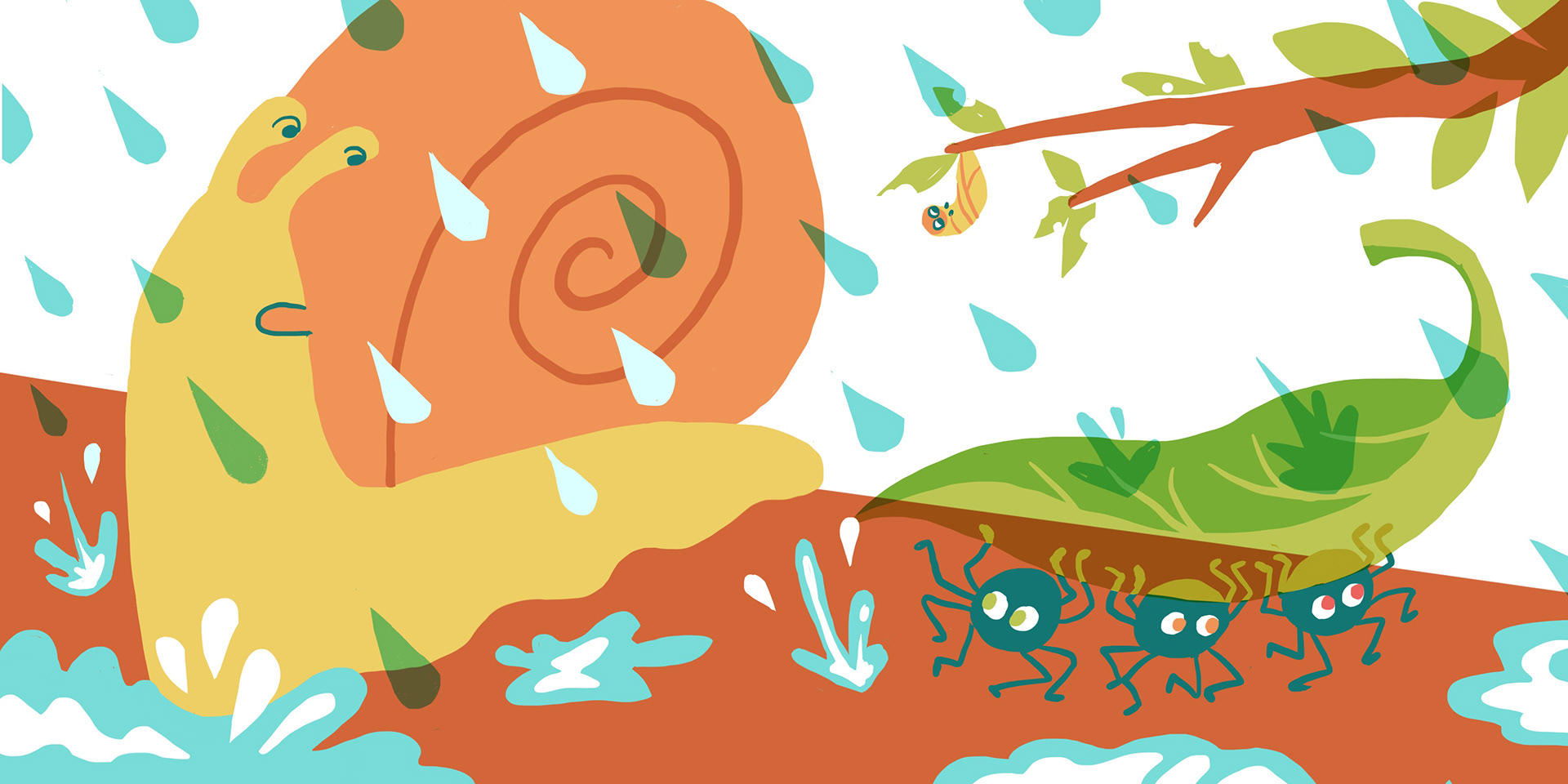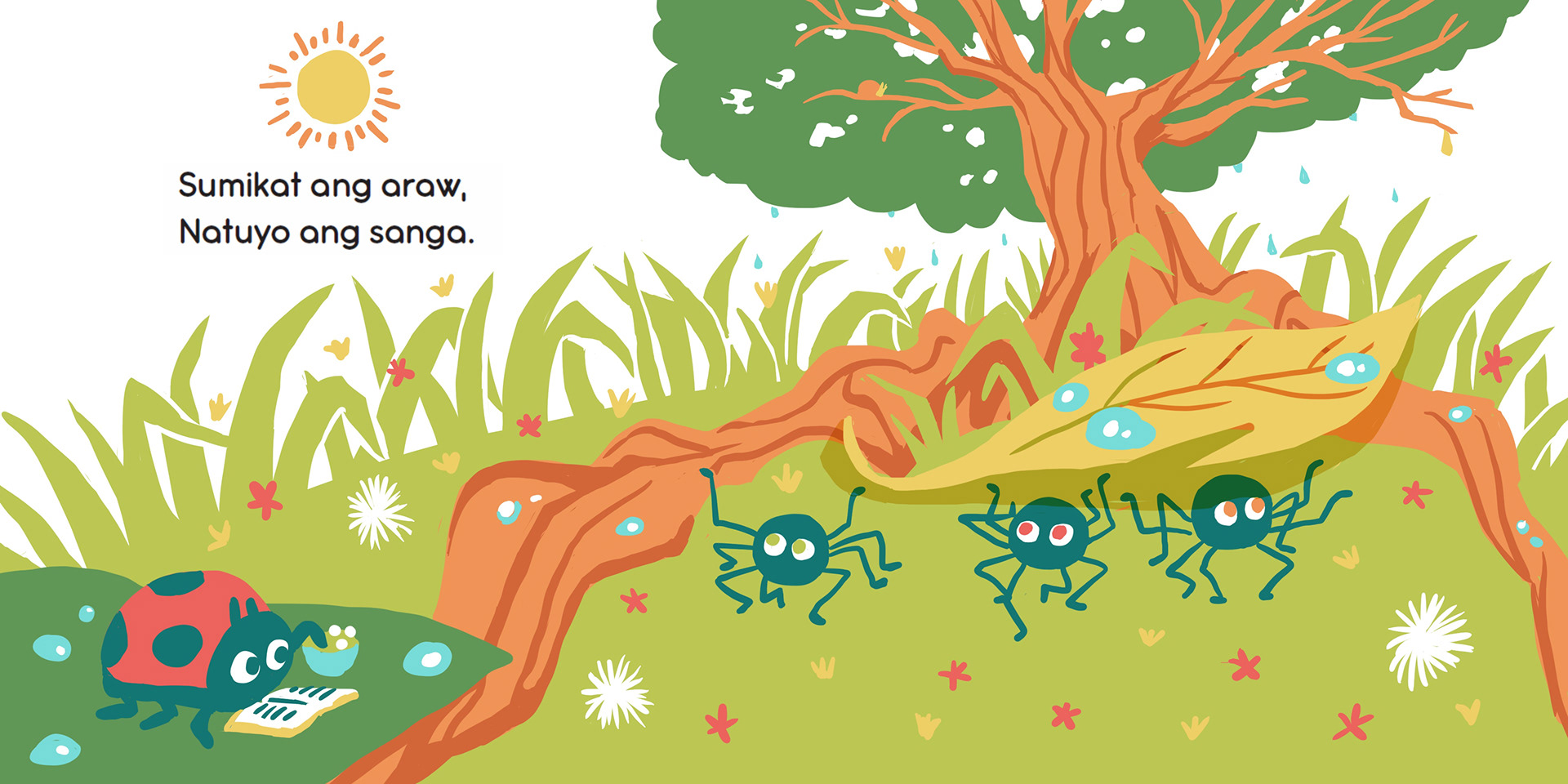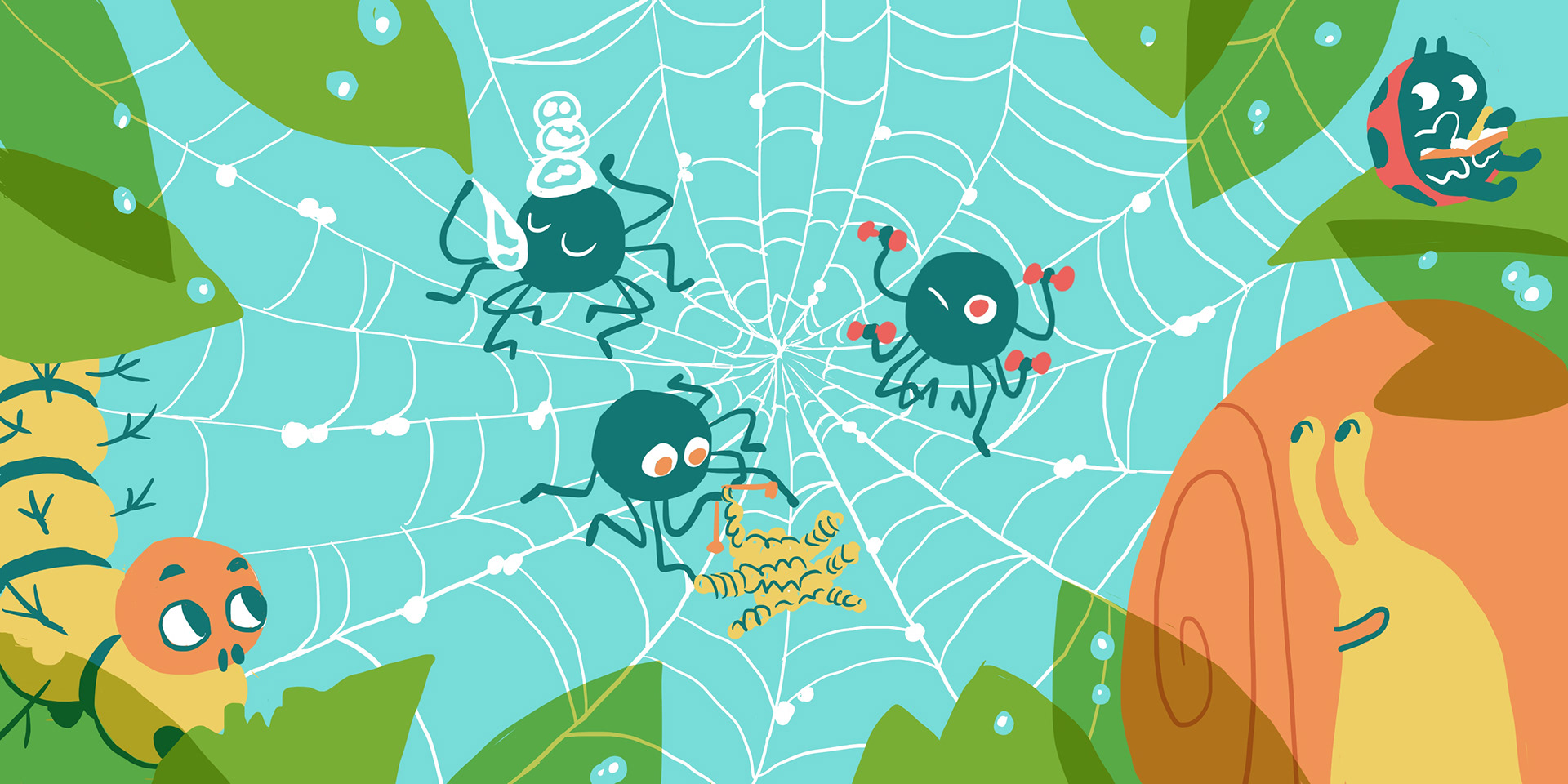 Promotional Material for the book